Welcome to the official website of James R. Jones, Attorney at Law, your go-to destination for expert legal counsel and representation in matters of bankruptcy in Houston, TX. Our mission is to guide individuals and businesses through the complexities of bankruptcy law, providing compassionate support and tailoring solutions to fit each client's unique circumstances. With years of experience and a deep understanding of the bankruptcy process, we are committed to helping you achieve financial freedom and a fresh start. When you face overwhelming debt or financial challenges, turn to us for reliable and dedicated assistance.
Bankruptcy
Navigating through financial crises can be incredibly daunting, but you don't have to face it alone. We specialize in bankruptcy law and are here to assist you in making the best decisions for your future. Bankruptcy can be a viable option for individuals and businesses alike, providing a legal pathway to reorganize debts, halt creditor harassment, and ultimately find relief from unmanageable financial burdens.
Our comprehensive knowledge of bankruptcy law enables us to guide you through the various types of bankruptcy, including Chapter 7 and Chapter 13 bankruptcy, ensuring you comprehend the nuances of each option. We understand that each client's situation is unique, so we take the time to assess your specific circumstances, allowing us to develop personalized strategies that align with your goals.
Whether you are facing foreclosure, wage garnishment, or simply drowning in debt, our team is prepared to help you overcome these challenges. Bankruptcy may seem overwhelming, but with our assistance, you can navigate the process with confidence, knowing that you have a dedicated and experienced legal advocate on your side.
Bankruptcy Attorney
As your dedicated bankruptcy attorneys, we are committed to providing you with top-notch legal representation and unwavering support throughout your bankruptcy journey. We have spent years honing our skills in bankruptcy law, and we understand the stress and uncertainty that financial difficulties can bring. Our mission is to make this process as smooth and efficient as possible, guiding you toward a brighter financial future.
Our expertise in bankruptcy law extends to both individual and business cases. For individuals, we can help you determine the most appropriate bankruptcy chapter for your circumstances, whether it's a Chapter 7 liquidation or a Chapter 13 reorganization plan. We will work closely with you to ensure all your assets are protected to the fullest extent possible while discharging eligible debts, giving you a fresh start.
For businesses facing financial hardship, we provide strategic counsel on business bankruptcy options. We know that running a business is challenging, and unforeseen circumstances can lead to overwhelming debt. We will explore alternatives such as Chapter 11 bankruptcy, where a reorganization plan can help your business regain stability and continue operations.
Throughout our partnership, you can trust that we will be attentive to your concerns and dedicated to pursuing the best outcome for your case. Our aim is not only to provide sound legal advice but also to be a source of support and understanding during what can be an emotionally taxing period. We are here to answer your questions, address your worries, and ensure you feel confident and empowered throughout the bankruptcy process.
Business Bankruptcy
As skilled bankruptcy attorneys in Houston, we understand the unique challenges that businesses face when contemplating bankruptcy. Bankruptcy does not necessarily mean the end of your business; instead, it can be a strategic move to facilitate restructuring and regain financial stability. We offer comprehensive guidance and representation for businesses seeking relief from insurmountable debt.
When your business is struggling to meet financial obligations, creditor harassment, and legal actions can exacerbate the situation. Filing for business bankruptcy can halt these actions through the automatic stay, giving you the breathing room to develop a plan for moving forward. Whether you need to reorganize debts, liquidate assets, or explore alternatives, we are here to help you weigh your options and make informed decisions.
Chapter 11 bankruptcy is a common choice for businesses looking to reorganize while staying operational. It allows you to negotiate with creditors, adjust payment terms, and develop a feasible plan for debt repayment. As your advocate, we will work diligently to protect your business's interests, maintain continuity, and seek the best possible outcome for your financial future.
Our experience with business bankruptcy cases spans various industries and sizes, from small businesses to larger enterprises. We understand the intricacies involved in each case and will tailor our approach to meet your unique needs. Together, we will navigate the complexities of the bankruptcy process, ensuring you can focus on rebuilding and revitalizing your business for a successful future.
FAQs
FAQ 1. What is bankruptcy, and how can it help me?

Bankruptcy is a legal process that provides individuals and businesses with the opportunity to address overwhelming debt and financial difficulties. It offers a fresh start by either discharging certain debts or providing a structured plan for repayment. For individuals, Chapter 7 and Chapter 13 are common bankruptcy options. Chapter 7 allows for the discharge of unsecured debts, while Chapter 13 involves creating a repayment plan over three to five years. For businesses, Chapter 11 bankruptcy enables reorganization and continued operations while addressing debt. Filing for bankruptcy can halt creditor actions, such as foreclosure and wage garnishment, giving you a chance to rebuild your financial future.

FAQ 2. Will bankruptcy ruin my credit forever?

While filing for bankruptcy will have an impact on your credit score, it does not mean that your credit will be permanently ruined. Bankruptcy will stay on your credit report for a certain period, typically seven to ten years, depending on the chapter filed. During this time, obtaining new credit may be challenging, and any credit you do obtain might come with higher interest rates. However, with responsible financial practices and diligent effort, you can gradually rebuild your credit score over time. Many individuals and businesses find that taking steps to rebuild credit after bankruptcy leads to improved financial stability in the long run.

FAQ 3. Can I keep any of my assets if I file for bankruptcy?

Yes, you can often retain certain assets when filing for bankruptcy. The extent to which you can keep your assets depends on the chapter of bankruptcy you choose and the exemption laws in your state. In a Chapter 7 bankruptcy, you may be allowed to keep essential assets such as your home (if you are current on mortgage payments), a vehicle, household goods, and personal belongings, among others, up to the allowed exemption limits. In Chapter 13 bankruptcy, you can keep all of your assets, as you will be working out a repayment plan to satisfy your debts over time.
At James R. Jones, Attorney at Law, we are proud to serve Houston and its surrounding areas. Please refer to the map below for our service area.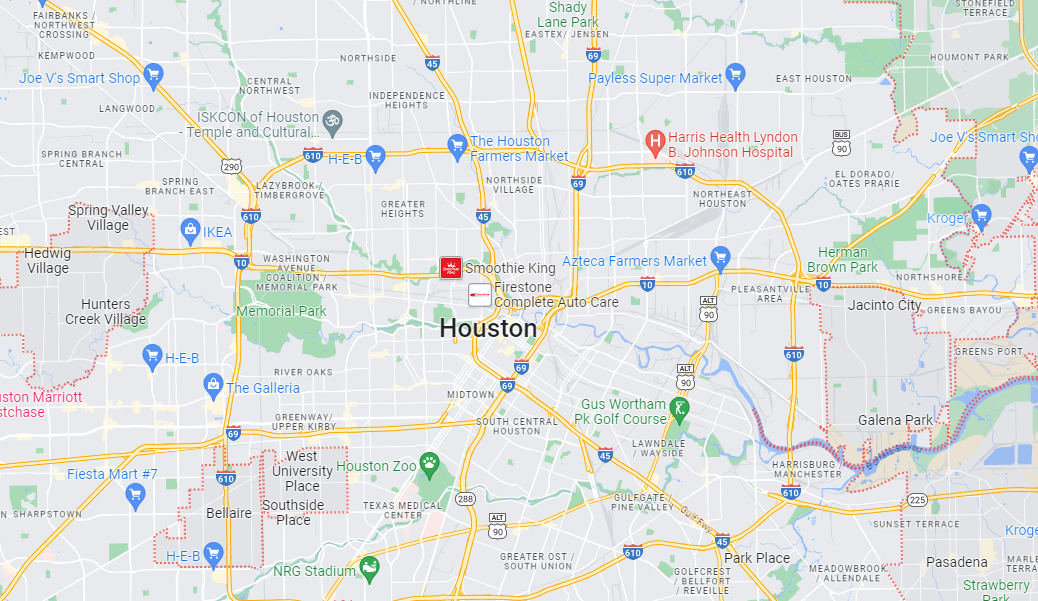 Need a Bankruptcy Attorney in Houston, TX?
Here at James R. Jones, Attorney at Law, we are more than just bankruptcy attorneys; we are compassionate advocates dedicated to helping you through challenging times. Whether you are an individual or a business owner, facing overwhelming debt can be incredibly stressful, but it is essential to remember that you have options. Bankruptcy is not a sign of failure; instead, it can be a powerful tool to regain control and pave the way for a brighter financial future.
If you are in Houston, TX, and need expert bankruptcy guidance, look no further than our team. We are ready to provide you with the support and legal representation you deserve. Reach out to us today for a confidential consultation, and let's take the first step toward financial freedom together.